Our Products
The Bathroom Vanity Company is part of Surrey Furniture & Kitchens. We have been producing timber furniture, kitchens and bathroom cabinets since 1998.
As with all our furniture, our bathroom vanity cabinets and washtands are hand crafted and hand painted in the UK. We take great pride in using traditional joinery techniques and superior quality solid wood.
We never use MDF or chipboard because we believe passionately in giving you an outstanding piece of bathroom furniture that will delight for years to come. Take a closer look at our...
Bathroom Vanity Cabinets...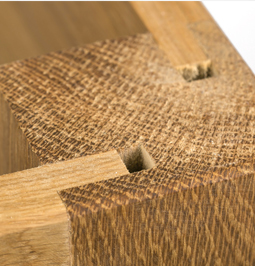 Joinery...
Our highly skilled craftsmen use only traditional joinery techniques and top quality solid wood.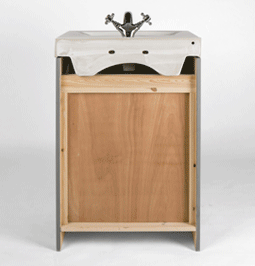 Behind...
Our cabinets and washstands come ready for plumbing with a removable back panel for easy installation.
Inside...
Our bathroom cabinets provide ample storage space with shelving on two levels.
We also believe in providing excellent value for money, which is why we give you the opportunity to customise your bathroom vanity cabinet or washstand with a large selection of countertop, sink, finish and colour options. See our Options & Accessories page for further details. Call us on 01932 355 332 to order your bathroom vanity cabinet or washstand or to find out more.
NOTE** Please note that our bathroom vanity cabinets and washstands are made from solid timber and need to be levelled and scribed to the floor to avoid displacing the joints. We advise that the cabinets are kept in a dry room and away from any damp until fitted and painted with an acrylic based paint to insure the cabinet doesn't take on any moisture which can cause swelling of the doors and frames. Sinks should be fitted to cabinets using a bed of clear silicone.