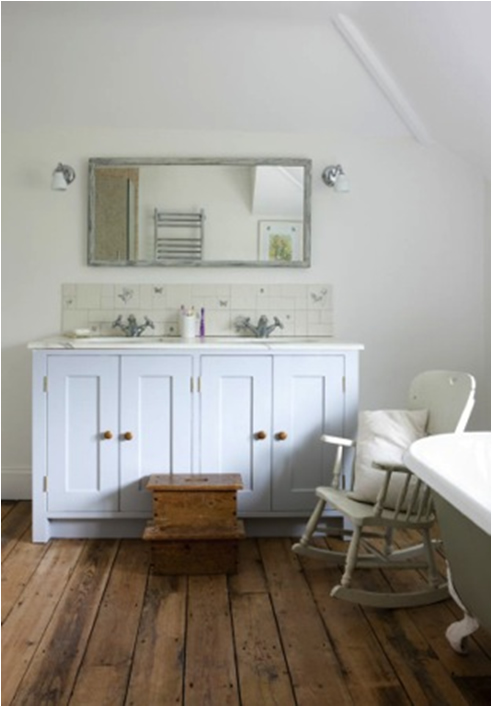 Bespoke Bathroom Vanity Cabinets & Washstands
The Bathroom Vanity Company is a part of Surrey Furniture & Kitchens and offers a completely bespoke bathroom service. We can make minor changes to our standard cabinets or provide a full 'design and create' package – and anything in between.
Being a traditional joinery company, we design and build bespoke bathroom vanity cabinets and washstands from scratch to create a unique look and the perfect bathroom suite for your living space - choose your own style, size, finish, sink and countertop. We also build wall cupboards, shelving, bath panels and anything else you might need for your bathroom.
We use a selection of natural timber, usually pine or oak, and a variety of finishes and combinations to create truly bespoke furniture. Our Bespoke Bathroom Service will help bring your vision to life, at an affordable price. The possibilities are endless!
Contact us for a chat about your requirements and to find out how we can help.
Gallery of Bespoke Bathroom Vanity Cabinets and Washstands.
Please take a look at the images below to see some examples of our recently completed bespoke bathroom furniture: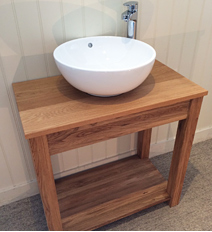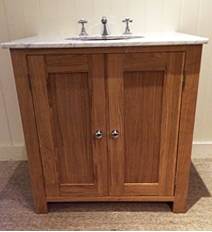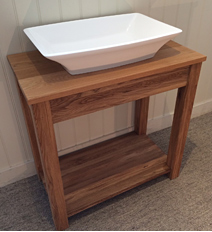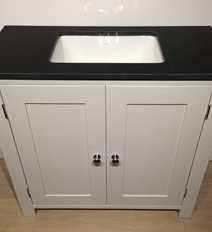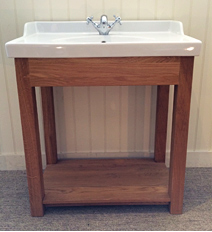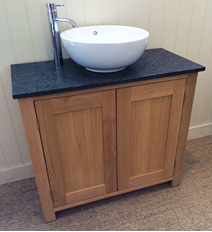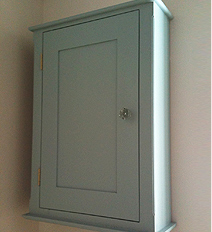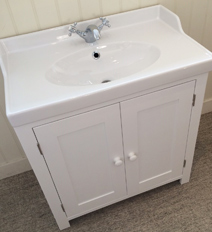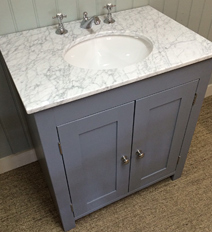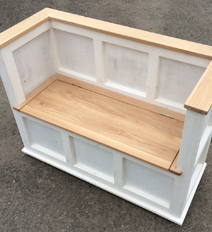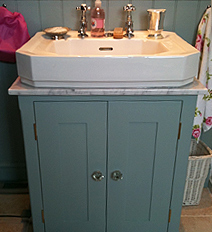 *The only measurement restraint is for the overlay sink option, which is only made in certain sizes.